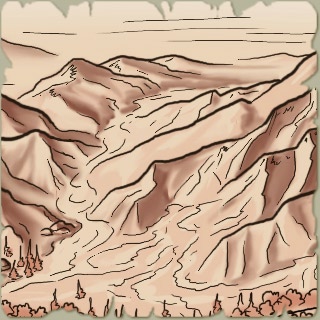 Ice and snow, ice and snow, in the northern parts you'll see quite a lot of this and the Arctic Tundra northeast of Pinefar is no exception. Perhaps the best thing to be seen aside from all the ice and snow is the view of the ice spires which are still far in the distance, but can be seen fading in and out through the snowstorms.
Home Region: Pinefar
Rumors: Thousands of years ago, this area sat at the bottom of the ocean, surrounded by sea life of all kinds both great and small. Sadly, in the present, there's just a bunch of ice and snow.
Indigenous Creatures: major glacei, wooly mammoth, sabre-tooth tiger, polar bear, frozen corpse and minor glacei.