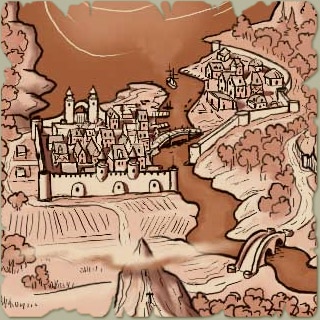 Nestled within the cradle of the DragonsClaw Mountains, the surrounding lands of Wehnimer's Landing offer a large variety of flora and fauna. Care must be taken with the creatures of the wild here as they are often clever, awaiting to ambush the unwary traveller.
Home Region: Wehnimer's Landing
Indigenous Creatures: cave gnoll, cave gnome, cave worm, cockatrice, coyote, dark orc, giant marmot, goblin, greater orc, hill troll, kobold shepherd, lesser orc, rolton, spotted gak, striped gak, velnalin, wraith, spotted lynx, forest troll, hobgoblin, kobold, hobgoblin shaman, mongrel hobgoblin and mountain snowcat.